The Aurora Bridge Project aims to address the nearly 2,000,000 gallons of polluted runoff from the bridge that enters Lake Union and the Fremont Cut annually.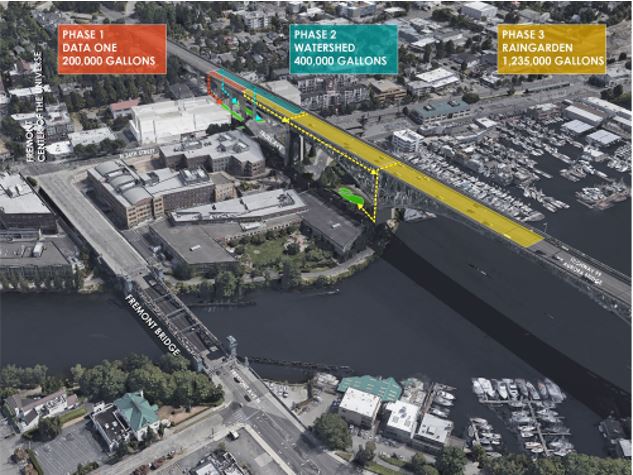 North Span
We expect to complete work on this project in Fall 2020. This project alone will capture 1.2 M gallons of runoff from 2 storm pipes on north end of the bridge.

This project will involve rerouting bridge runoff at 2 locations on the bridge. A new storm drain will then route collected storm water to the bio retention swales located below the bridge alongside The Burke Gilman trail. From here the water will be directed into Lake Union and the Fremont Cut via existing or new storm drains.