2019 Clean the Lake Paddle Race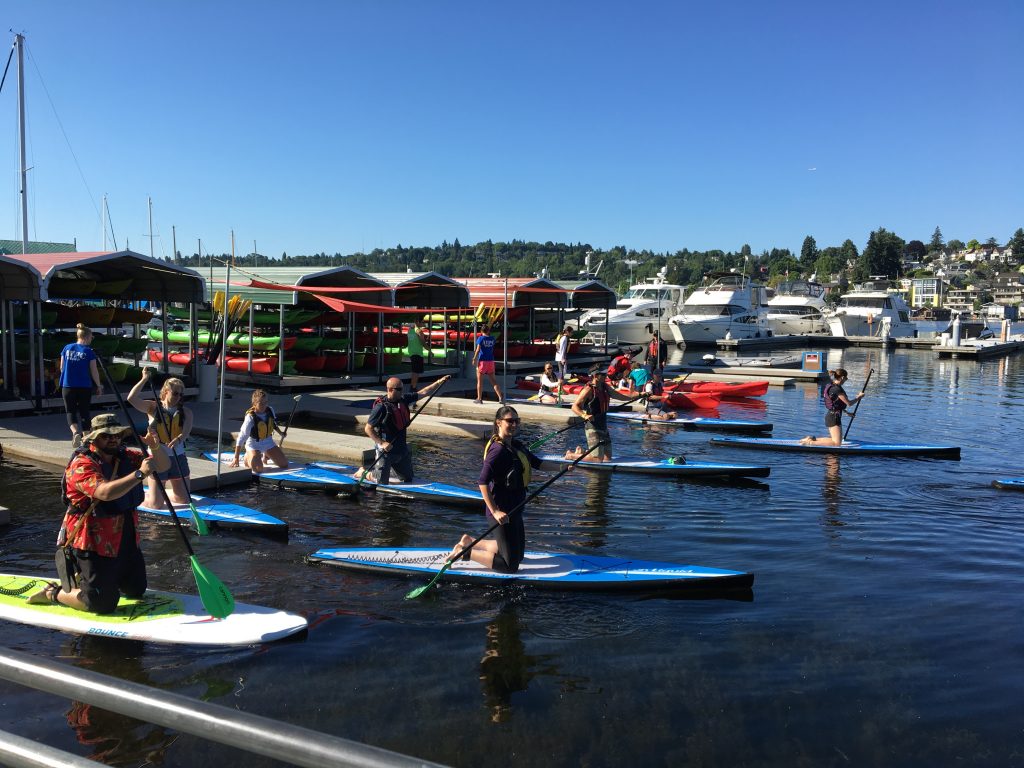 Saturday July 13, 2019
Lake Union Waterway 17
2501 N Northlake Way
Seattle, WA
Join us for a morning of fun in the sun while helping to raise awareness about how Clean Lake Union and our partner organizations are working to improve Lake Union water quality for all to enjoy.
The 3.2 mile race begins at the north end of Lake Union heads south to the turning point in front of MOHAI and back.
SUP, kayaks, canoes and paddleboards welcome!
$50 Race fee includes race shirt, post race food & drink.
SUP rentals available but not included in entrance fee
For sponsorship opportunities please contact us directly at info@cleanlakeunion.org
Sponsorship
Get in touch with us for more information on how you can preserve Lake Union and get involved in a small way (participating in the race) or a bigger way (become a sponsor of this event or clean up projects)! Event sponsorships are $1,500. Please reach out to phillipc@scga.com to set up your sponsorship in this grass roots project!